Creative Worth Photography Studio
is a community based professional photography business given to quality portraiture and Event coverage.
Gene King, Photographer/Owner, has 20 + years experience with weddings, events, and organizations.
Gene built and opened his studio in his home's backyard in 1994. His design was to provide quality studio portraiture inside along with roses and butterfly gardens outside and being steps from the shore of the James River. He is passionate over providing keepsake portraits of families, children, dancers, lovers and animals.
Gene was awarded the certificate of Certified Professional Photographer by the Professional Photographers of America in 2002.
You can reach Gene to discuss your photographic needs by calling 757 294-0107. emailing at gene@creativeworth.com or simply fill out the form below.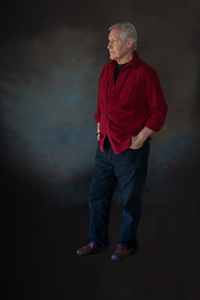 Ask a question, book a sitting, wedding or event: